Welcome to the home of Prince Frederick Lodge #142
We are a group of members reflecting our community. Inside you will find out what we are all about as well as what it takes to become a Freemason. Take your time, read and look around, and then contact us so one of our members can contact you about any questions you may have.
We hold our meetings on the second and fourth Wednesday of the month at 7:30 PM, except for July and August.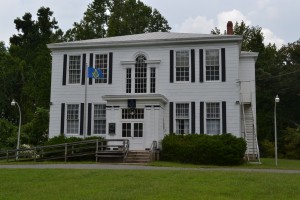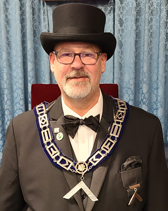 Worshiful Master's Message
As Worshipful Master of Prince Frederick Lodge #142, and on behalf of its esteemed membership, it is my distinct honor to welcome you to our website. Among its pages, visitors may find a wealth of information about the officers and members, a calendar of events for the year and learn about visiting a meeting.

We openly welcome inquiries from all visitors of this website. One of the greatest compliments we receive is a petition for membership. Our fraternity maintains a high standard for itself as a whole; in keeping with our traditions, current masons as well as those petitioning for membership can expect to be held to high standards as well.

The strength of our Lodge lies squarely in its membership. As brothers in an ancient and honorable fraternity; we pride ourselves in being men of good character as we continue to live among, work with and serve the people of this community.

Sincerely & Fraternally,
Jon Simpson, Worshipful Master
Prince Frederick Lodge #142